At Cliberdoodle, we do our best to match each family with a goldendoodle puppy that meets their needs and wants. We work with you to help choose the right puppy that will fit into your family and lifestyle.
When our doodle pups are born, we post pictures of the litter weekly. After puppies are matched with families -- usually at 6 weeks of age -- we will post individual pictures of each goldendoodle puppy.
To place your name on a waiting list, a deposit of $300 needs to be made. If for any reason we are not able to provide you with a doodle puppy, your deposit will be refunded. Puppies need to be paid in full by the time they reach 6 weeks of age. A $50 discount is given if your puppy is paid for in full by two weeks of age. Please see our Payment Center for more details.
If you have any questions, please don't hesitate to contact us -- we are happy to help!
---
At this time we don't have any puppies. Please see our expecting page for upcoming litters.
~~~~~~~~~~~~~~~~~~~~~~~~~~~~~~~~~~~~~~~~~~~~~~~~~~~~~~~~~~~~~~~~~~~
This sweet, F1 labradoodle boy is not a Cliberdoodle, but is in need of a wonderful family. Please consider adoption! Contact the Doodle Rescue Collective directly for information and to fill out an application.
http://www.petfinder.com/petdetail/27749770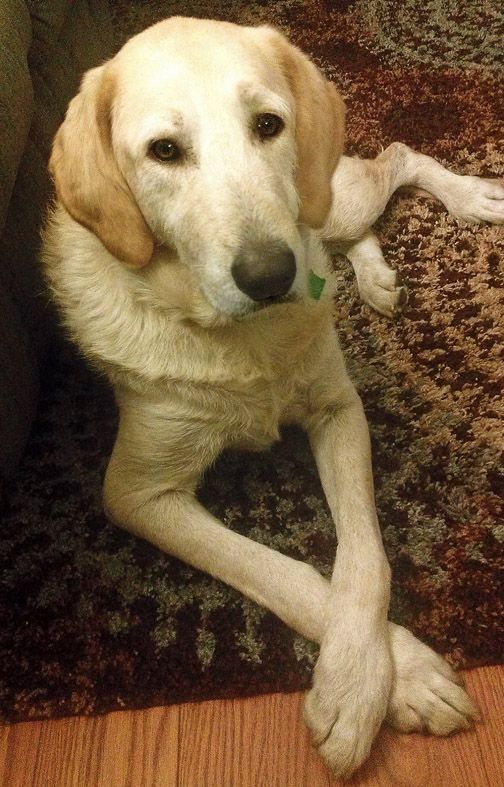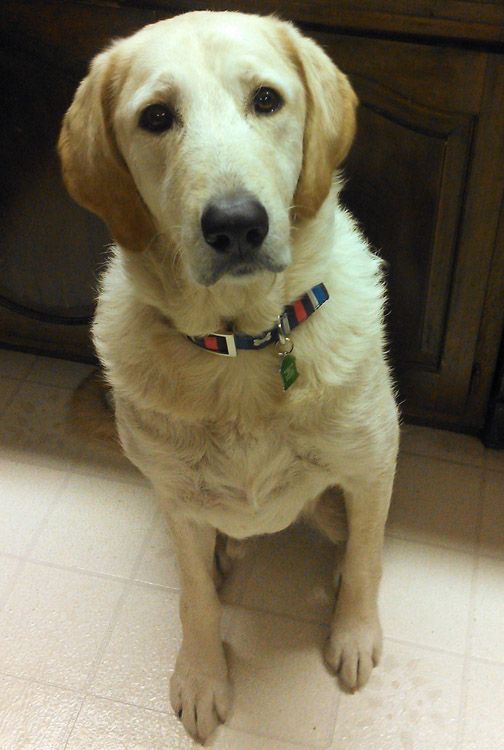 " Buster has the impeccable manners and temperament of an adult dog who has been trained and raised by a loving family. He is completely house-trained, has amazing recall and leash manners, will never go far from your side. Smart doesn't even begin to describe our boy. I happen to think he is a genius dog. What is even more amazing is his emotional intelligence. Very sensitive to his surroundings and intuitive about his people. He is doing well with my crew and generally seems to like other dogs. Some other dogs seem a bit less tolerant of Buster for some reason. Perhaps because of his age and/or his attentiveness to people. I think he would love to be an only dog and would be very happy being someone's only baby."

"Buster is the perfect dog and makes a great companion. He loves to take rides in the car and is always ready and willing to go anywhere with his people. He loves to go outside and to take long walks. He is a FANTASTIC hiking buddy and as I mentioned,when off leash, will never wander far. He is energetic, but is very well behaved and settles beautifully. He has never been on the furniture and doesn't even try to sneak on when I'm not looking! as far as shedding, I don't find hair anywhere. I can't say enough good things about Buster!....He would be a fantastic companion for a nice, active retired couple, or any dog-savvy senior. He is very gentle and great with kids! So visiting grandchildren would not be an issue. Buster is so wonderful, a real once in a lifetime kind of dog and will make any home complete!!!"
| | | |
| --- | --- | --- |
| Want more puppy information? Check out our Puppy 101 page! | | If a young puppy may not seem right for you, please consider adopting an older puppy or dog. There are some great dogs that need a home too! |
Special Note: Internet Puppy Brokers
Prospective puppy adopters should beware of online puppy brokers who post photos from multiple breeders but do not give a kennel or breeder name. The brokering company never sees the puppies, the kennels, or meets the breeders.

Puppy mills can "hide" inside a puppy broker site since their kennel name or breeder name is never given on the broker site. Prospective buyers aren't able to search for the breeder/kennel to verify their integrity or quality. Buyers are also unable to see if a particular breeder has any complaints against it with the Better Business Bureau or other reporting sites or previous customers.